This tutorial demonstrates how to use Advanced and Simple forms to send push notifications.
First of all, login into: https://cp.pushwoosh.com/
There are two ways to send push messages through the dashboard: Simple and Advanced form.
In the Simple form you can send the text push message onto any or all platforms supported.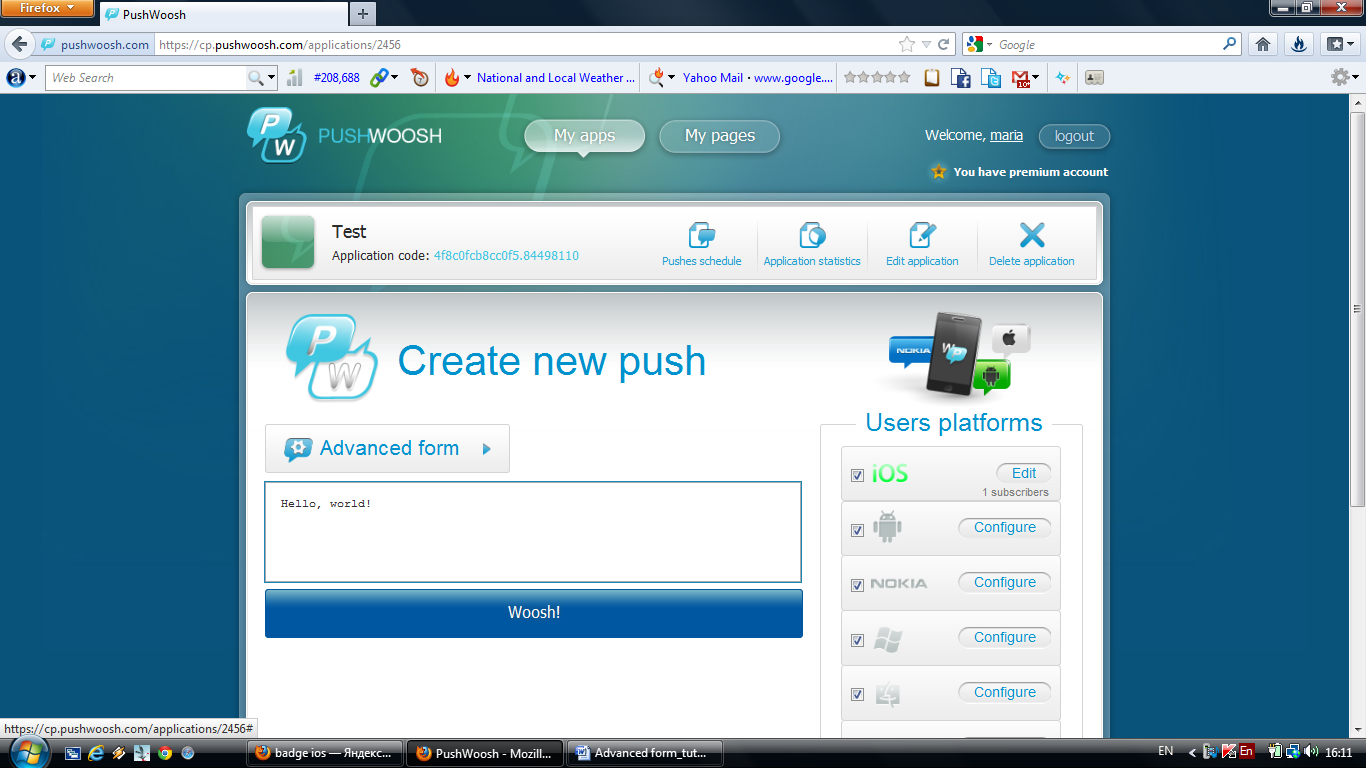 How to use Advanced form?
To use Advanced form, click "Advanced form" button on the control panel.
Sending multi-language pushes
1. Enter the text push message in the main text area. This message will appear as a usual push notification message text.
2. If you are Premium account member you can add additional languages by clicking "plus" sign. You can use auto translation feature built in.
The push message will be delivered with the language according to users device locale.
Using URL field
You can type any URL you would like to be opened when your app will be launched in response to push notification.
Sending Rich pushes
1. Create the page in the Advanced form. This page provides a rich text editor, which allows you add:
text (with html)
images
video
URL
file
any rich content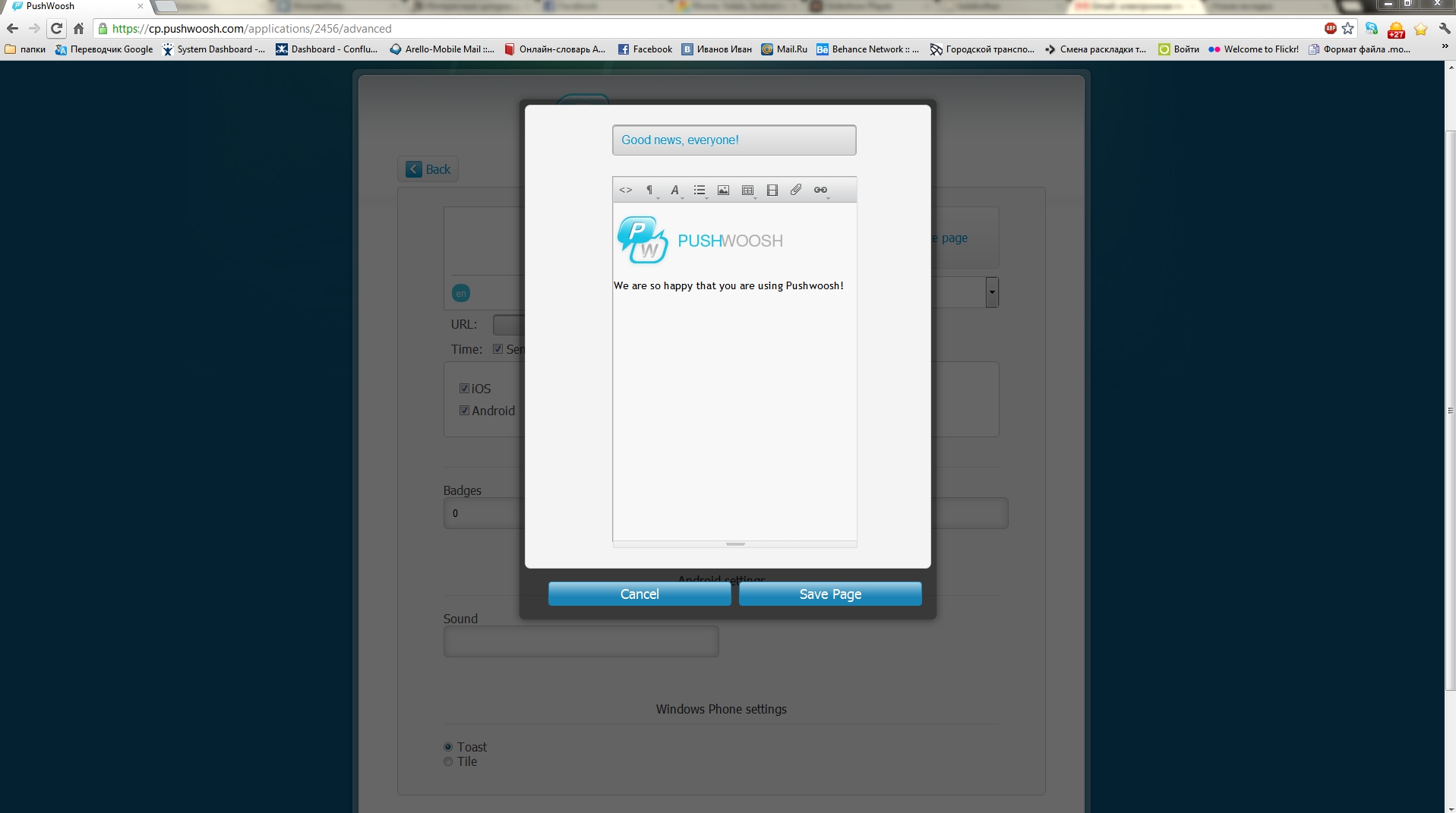 2. Create the push message as explained in the "Sending multi-language pushes" section.
Select the page with the rich content from the dropdown list. This page will be presented to the user when the app will opened in response to the push notification.
Also you can select the time for the push message to be sent and the platforms.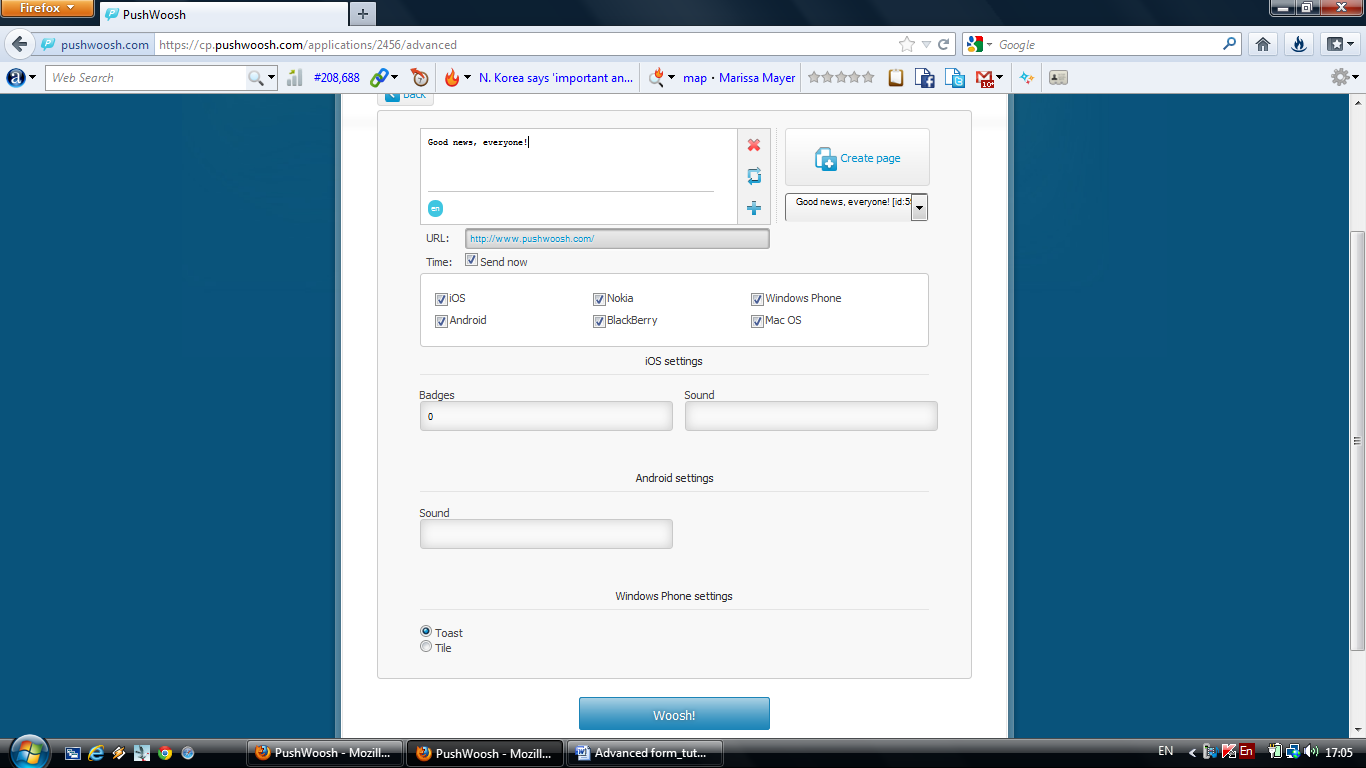 Device specific push settings
The push settings interface provides controls for managing push notifications.
iOS settings:
You can set (or reset) the badge number within your application by setting the badge field in this form.
Also you can add the sound in your notification (iOS supports the audio file formats listed in Developer Portal)
Example of setting the "badge" for iOS push notifications: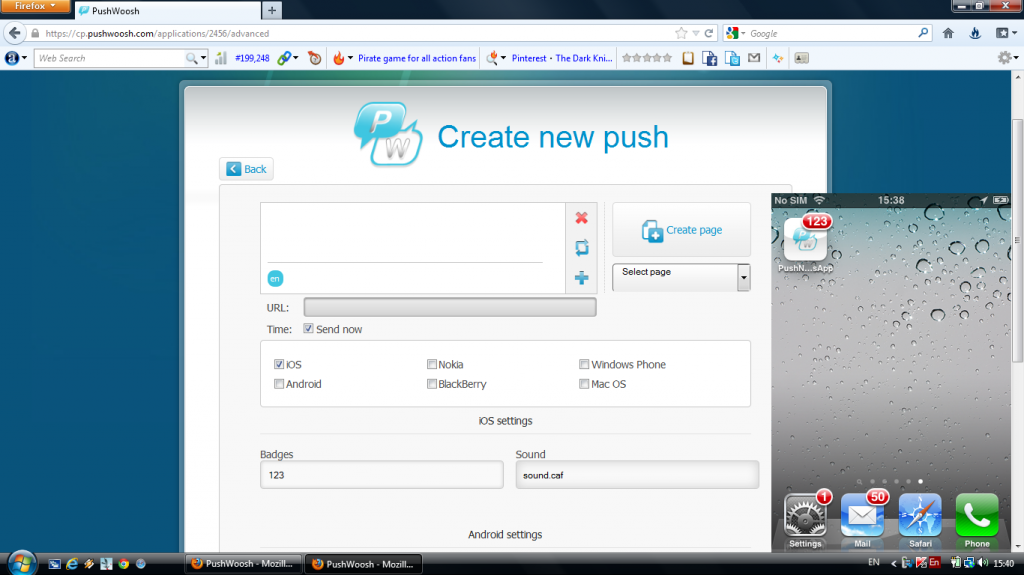 Android settings:
You can use custom sound with your push notification (Android supports the audio file formats listed in Developer Portal). Make sure you have this audio file in your app package. You don't have to provide the extension for the audio file here. for the file sound.mp3 you should set value as sound
Windows Phone settings:
Windows Phone apps can provide two types of notifications:
Toast: Displays a default alert
Tile: Displays a background image and number on the application icon. The images should be 173×173 in size. The file format supported: jpg and png. You can use transparency with the images, the transparent area will be replaced with the current phone color scheme.
Example of setting "tile" and "badge" for Windows Phone push notifications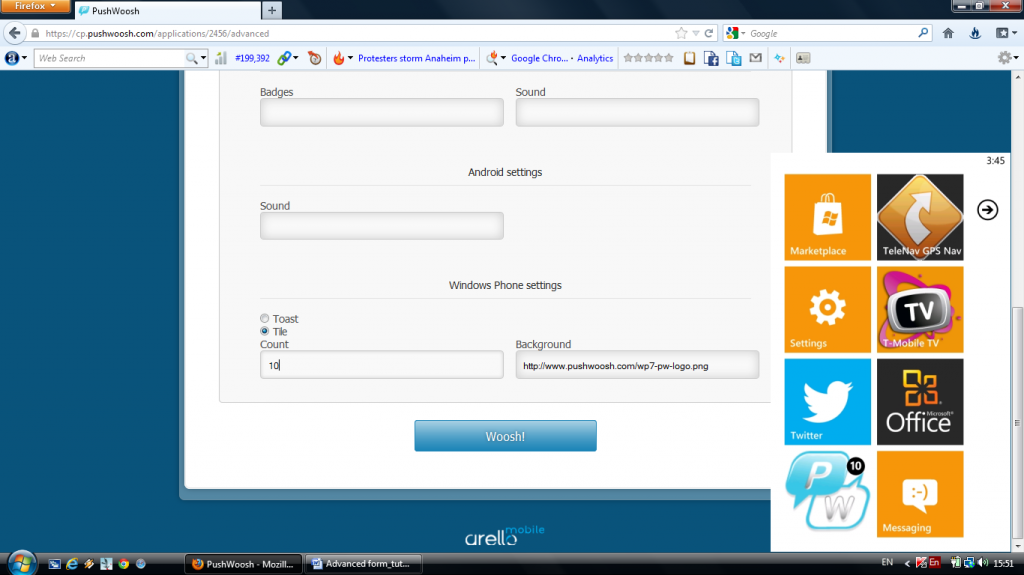 That's it! Easy, isn't it?