Configuring your application for Android
1. Sign up for Android Cloud to Device Messaging here: http://code.google.com/android/c2dm/signup.html, type in your contact e-mail and role Google account e-mail (see Figure 1) on the Registering page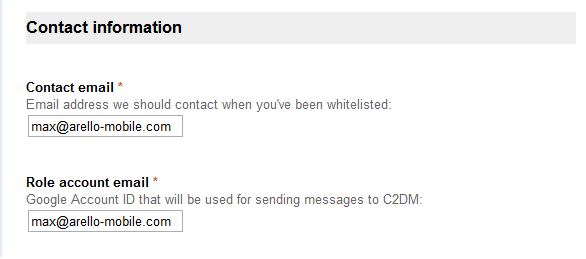 Figure 1. Filling in contact information for C2DM
2. After registration you will receive Android C2DM invitation letter. It means that your application has been accepted into the trial group.
3. Go to cp.pushwoosh.com, enter My applications, select the application, click on the "edit properties" icon in front of  Android  subscribers   and type in your Role account login and password*, which you cpecified  when registered for C2DM. Then click the Submit button. (see Figure 2)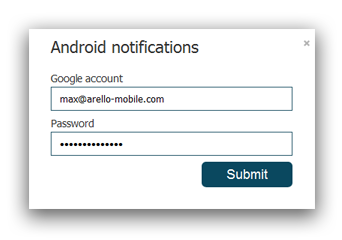 Figure 2. Submitting your c2dm login and password to configure your application for Pushwoosh
*We do not save your password anywhere on our side, this procedure is absolutely secure.