Behavioral messaging is about delivering the most relevant and user-centric content to your users as soon as they perform certain actions in your app or on your website. Such messages are always deeply contextual and engaging, which drives conversions and revenue growth.
Triggered Messages let you save time and effort by setting up automated delivery of push and email messages to the users that have performed certain actions in your app (thus triggering specific events). Such behavior-based communication makes customer experience valuable. It's no secret that the more personalized and relevant your messages are, the more likely users are to interact with them.
NOTE: Since May 1st Triggered Messages have been improved and transformed into Customer Journey. Learn more here.
Why is it important to align your communications with a user's actions?
It makes your messages relevant to your customer's experience;
It makes them contextual, always to the point;
It makes them timely, because your messages reach users at the moments when they are most likely to take action.
How it works
Pushwoosh can track events happening in your app or on your website. Events are a powerful tool helping you understand your users' behavior; they signal Pushwoosh that a specific action has occurred in the app / on your site. Once a user performs an action you specified as an Event, they will receive a push notification or email. It allows aligning your communications with a user's journey and makes them much more engaging.
How businesses use Event-based messaging
Cross-selling
Once your users buy a certain product/service, Pushwoosh delivers them a message that recommends the products they most likely want to purchase next. It creates great opportunities for upselling and cross-selling.
Increasing opt-in
Before you can communicate with your users via pushes, you need to ask their permission. It's extremely important to choose the best time for the permission request. Set certain event criteria that will trigger request delivery.
Let's imagine your user has viewed a certain item in your store 2 times. Launch a permission request and talk about how push notifications will update them on all discounts and special offers that apply to the item. It's highly likely they'll get interested.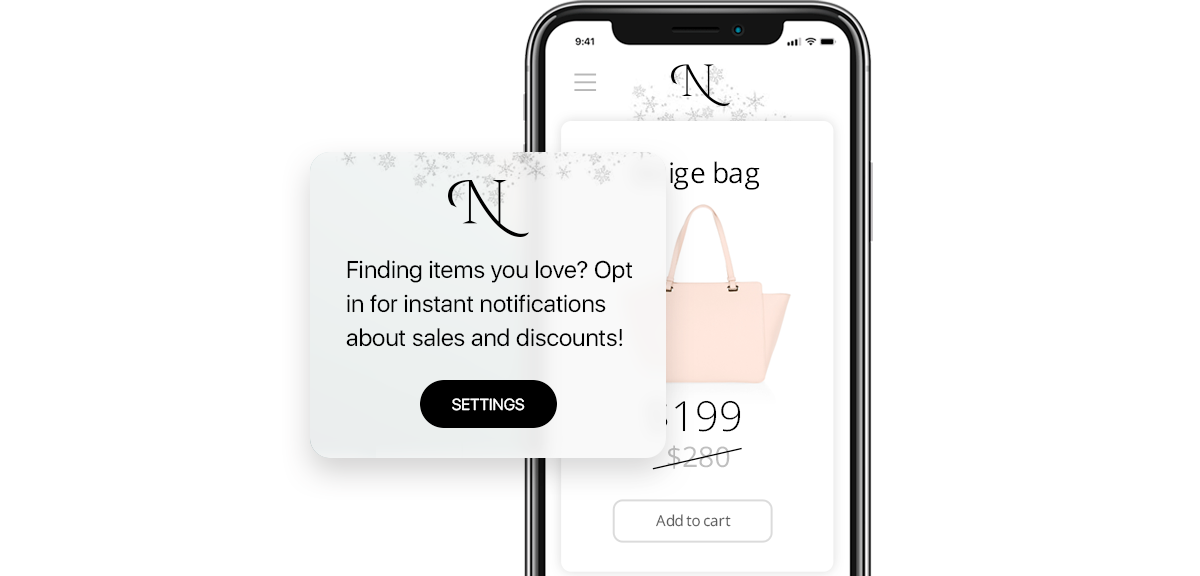 Onboarding users
When you have new users in your app, it's necessary to show them around. In order to make a good first and it's important that your messages are tied to their actions is the app. At different points of their journey, they need different types of content. With behavior-triggered messages, you can always deliver the most relevant content to each user via various channels, moving them down the sales funnel, closer to their first purchase.

Recovering abandoned carts
Let's imagine your user has added a product or a bunch of products to their shopping cart, but haven't completed the purchase for whatever reason. Create the Event that signals about abandoned products in a user's cart and remind them to check out! A simple yet effective way to boost sales!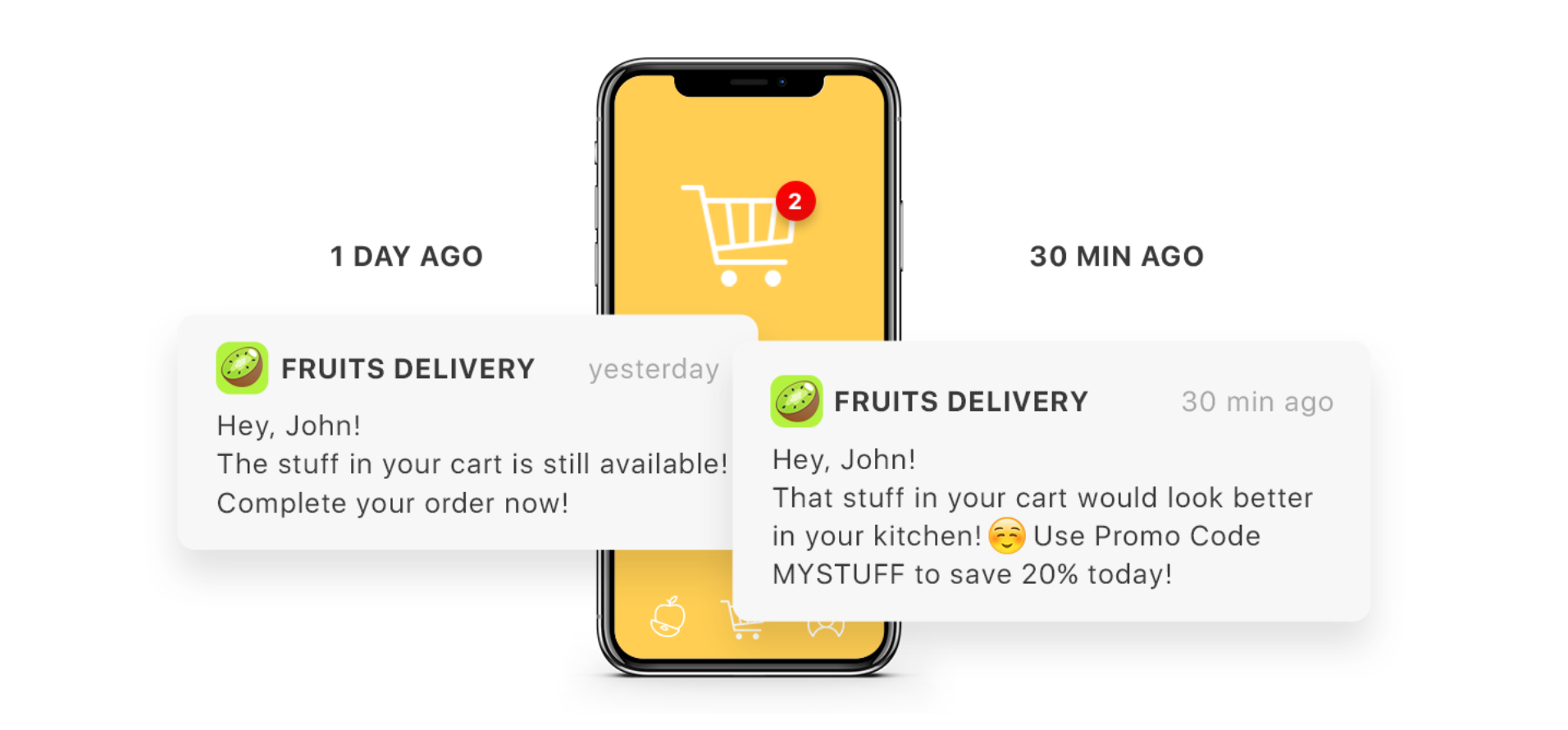 Collecting positive reviews
Pushwoosh analyzes your users' behavior (checks how often they launch your app, how much time they spend using it, for how long they've had it installed etc.) and decides whether they can be put in the Happy User Segment. If they can, it waits for these users to successfully complete their tasks in the app (not interrupting their valuable user experience) and then sends a push, asking them to rate your app.
This way, you can improve your app store rating by asking only your happiest users to rate your app.
As you can see, messaging based on user behavior creates numerous marketing opportunities for all kinds of businesses.
Try triggered messages for free and see how they increase conversions and user engagement!
Or request a free demo to let us show you how they can be beneficial to your business: