Pushwoosh customers boost push notifications CTR by adding emoji to their messages. Multiple A/B tests show that emoji still increase open rates significantly.
Emoji still work. Period.
Pushwoosh customers achieve 2X-3X CTR growth just by adding emoji to their messages. In fact, one of our customers managed to increase CTR by almost 300% after they started adding emoji.

Why does that happen? Visuals grab users' attention. Besides, many people's decisions are more easily influenced by emotion rather than facts. Seeing those little images can provoke a pleasant association and influence the user's emotion. Besides, recent studies show that human brain reacts to emoji exactly the same way it reacts to the expressions of people's faces. Emoji impact different parts of human brain and therefore have a chance to make an impact beyond the pure logic of the message.
Here are some examples of the best-performing pushes from our customer: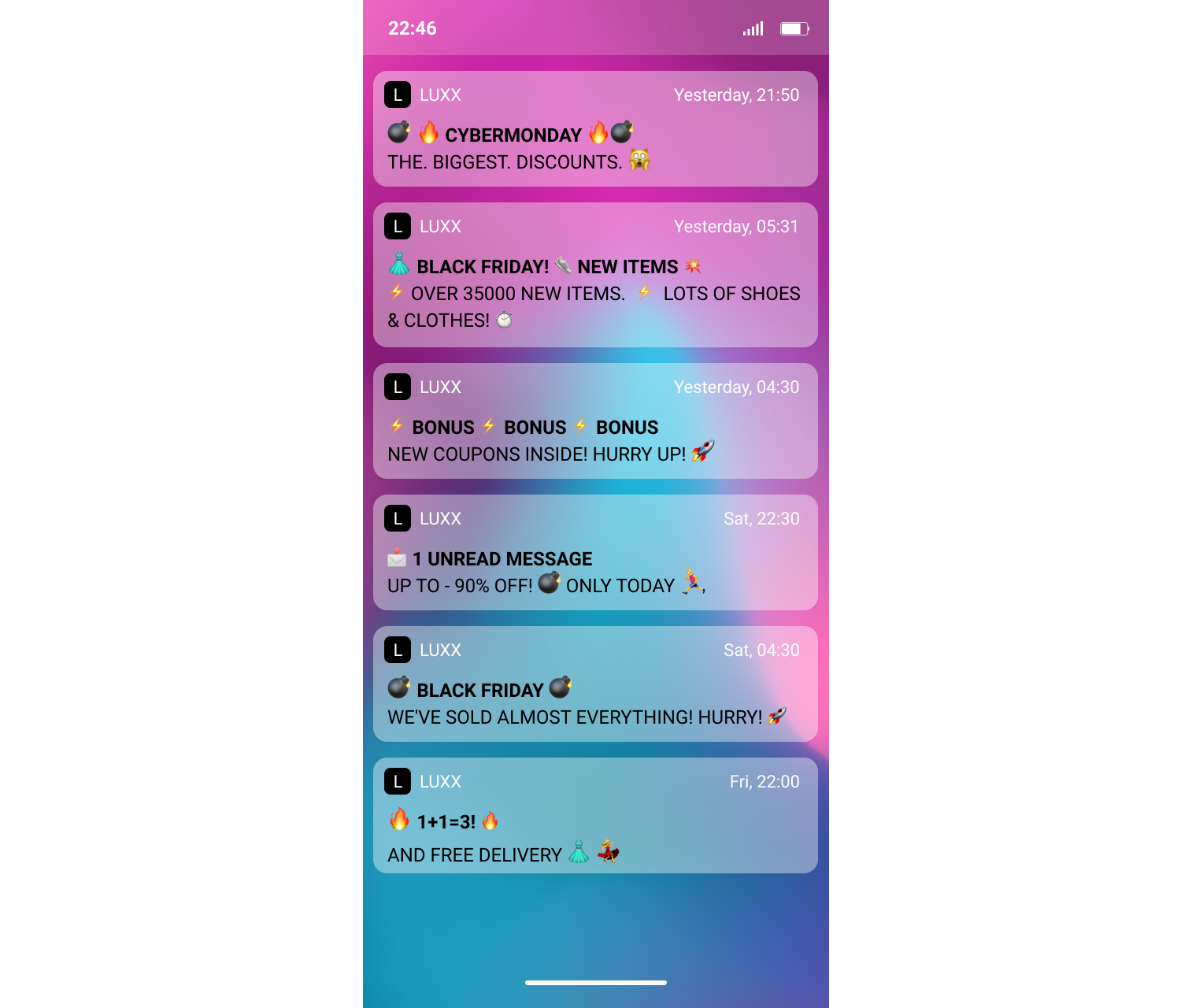 Multiple A/B tests have shown that using emoji is still great for boosting open rates. It's true that emoji have the advantage of triggering emotion in users mind which leads to an increase in click rates. But besides that, by using emoji characters instead of words, you can shorten your text and pack more words into the first line of your push message (remember that many users don't read the entire push notification and just quickly read the first line). That's a useful trick that many popular apps use:

With Pushwoosh, you can easily send push notifications with emoji. Let's say you want to announce a holiday sale with the following push notification: "This Holiday Season, get 30% off all products". Why not use the Christmas tree emoji to grab more attention?

Don't forget to launch an A/B test and see what emoji result in the highest CTR. A/B testing will give a complete understanding of what types of notifications are favored by your subscribers.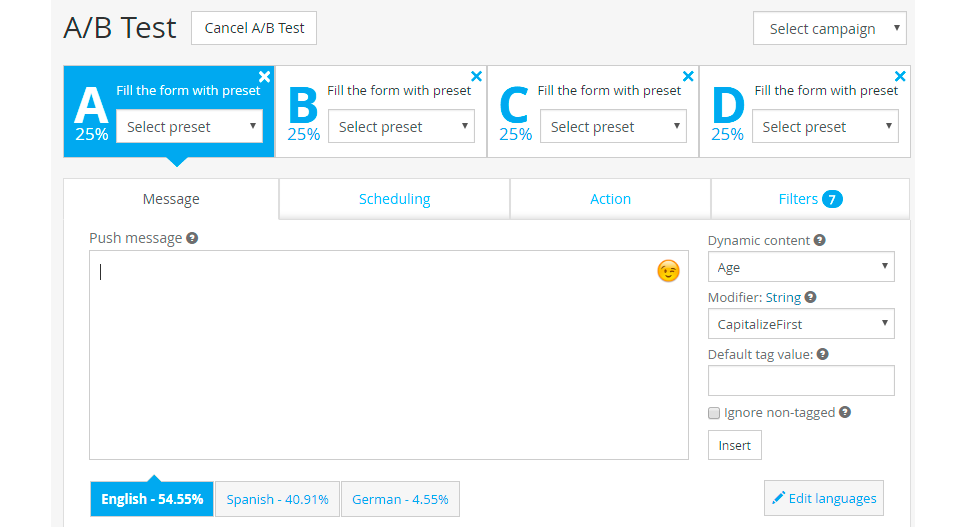 According to that, you can decide what emoji you should use in other push notifications to achieve the highest CTR.
Pay attention!
Because emoji are great for increasing push notification open rates, some marketers also add them to email subjects. That's a smart move, however, some of our customers have noticed that it often results in their emails getting put in the Promotions tab by Google. It means that very little people see such emails, unless they actually bother to check their Promotions tabs. It affects open rates quite negatively, so be careful with that.

However, when it comes to push notifications, emoji work great! They help you make your communications more human, grab users' attention and increase engagement. Try and see for yourself!