We all know how incredibly important are reviews and high app rating. Having high rating is the most efficient way to get more downloads. It's a commonly known fact that apps being in top-10 of the each category grab almost 90% of revenue.
Also, rating impacts the app place in such tabs as:
Categories
Top Free/Paid
Recommended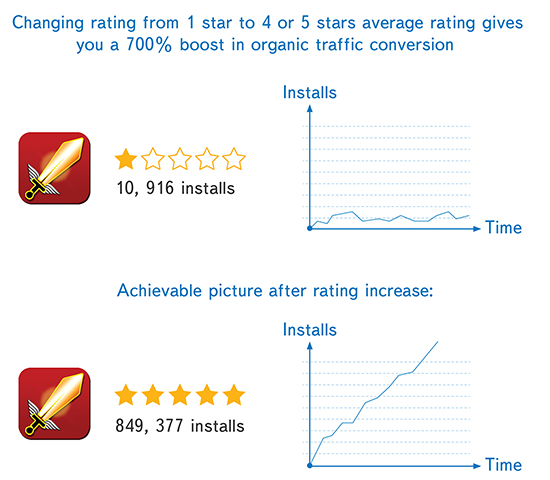 Pushwoosh comes up with the ultimate solution to gather 5-star ratings, Rate My App, that reaches customers right in the moments they're genuinely happy with your app. Find more details in the article or the step-by-step guide.