Knowing your customers is the key to creating effective communication strategies. To help you run engaging campaigns tailored for your audience, we've created User Explorer.
What is User Explorer?
User Explorer is a solution for working with your customer segments and individual profiles. Available at https://cdp.pushwoosh.com/ and from your Pushwoosh Control Panel.
It allows you to view your user segments (based on your Filters) with greater details than before, create new segments on-the-fly, and explore individual User Profiles. Each User Profile shows tags, active devices, installed apps, and user activity on a timeline, which includes recorded events, displayed in-apps, and messages (push & email) sent.
Why Study Your Customers?
"Over 57% of consumers are ready to share personal data in exchange for personalized experiences, offers or discounts" - Salesforce
"Personalization leads to increased revenue, drives loyalty and impulse purchases" - Forbes
Pushwoosh User Explorer presents valuable insights about your customers and allows improving your communication strategy to boost up conversion rates.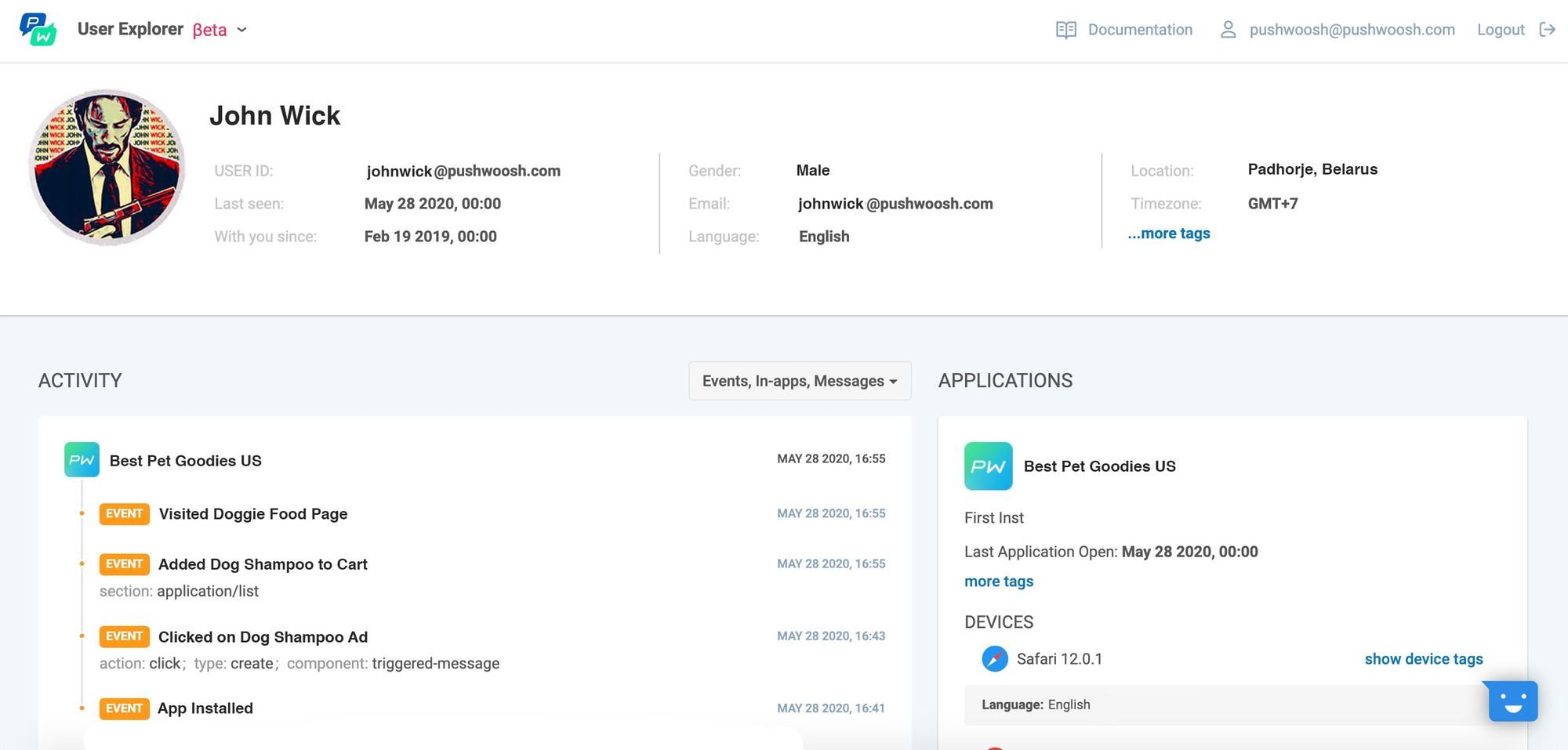 What Kinds of Data Are There?

Behavioral data
Behavioral data allows learning every customer's history of interactions with your brand. Also, it shows the history of customer's actions in your app and/or website.
For example, when a user last opened your applications, what actions they performed there, what messages were received by the user during the last month and so on. You'll also know if your messages managed to encourage a user to complete a certain action. All of that would help you to quickly adjust the communication strategy to boost up the conversion rates.

By studying representatives of certain customer segments, you can perform a qualitative analysis of your audience. Learn about every user's experience and fine-tune your existing campaigns accordingly. Create new ones and align them with users' journeys.
Personal data
Find out all you need about your customers: demographic data (age, gender etc.), users' location, language, timezone, device type, OS version and more.
You can collect all types of data you need by creating custom tags (pieces of information about users) that you need for effective marketing campaigns.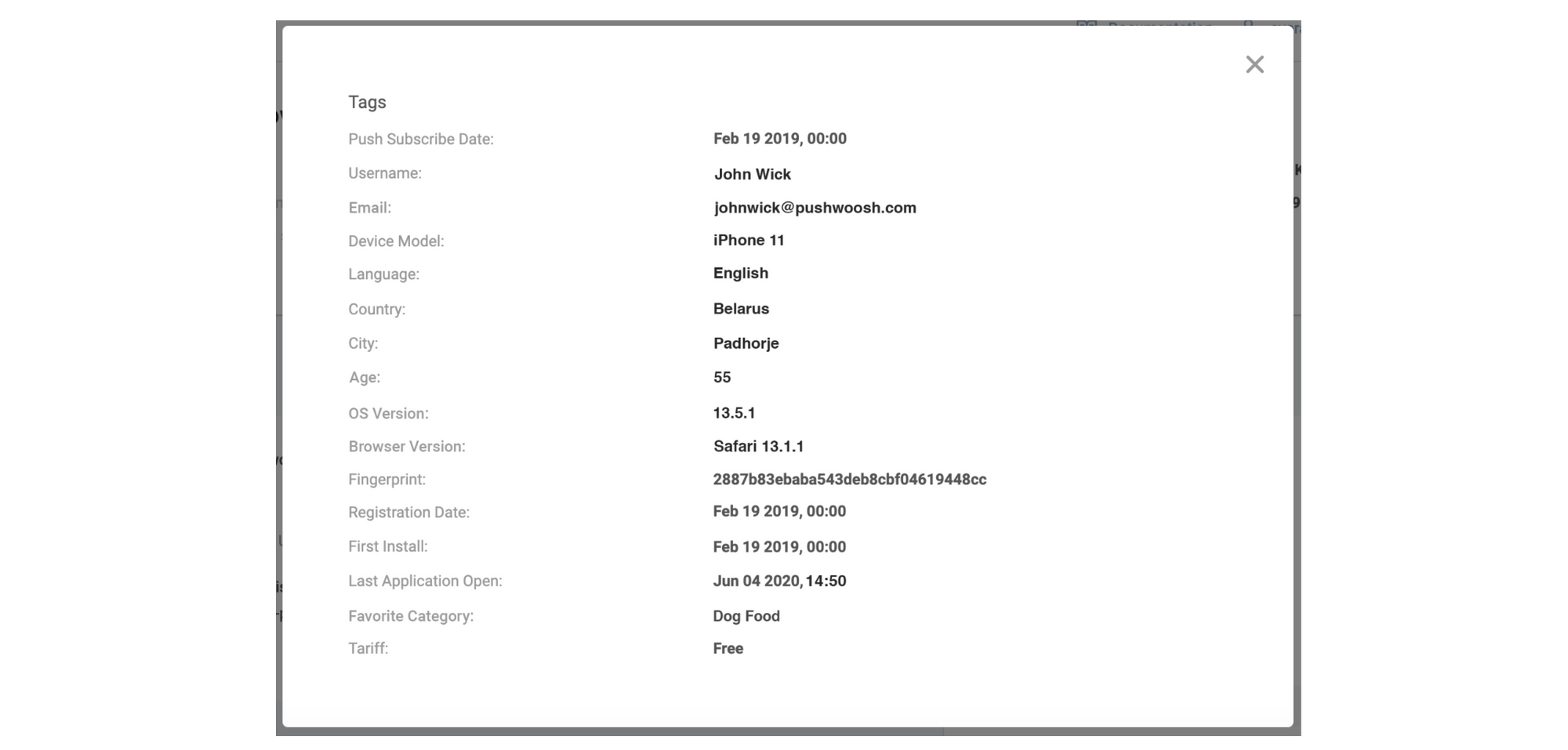 With User Explorer, it's never been easier to understand who your customer are and how they act. Try out User Explorer now!