It's no secret that app ratings impact downloads greatly. The majority of users check ratings before downloading an app to get the assurance that other people are satisfied with it. What's more, top-10 highest rated apps usually get 80-90% of category revenue. That's why we've created Rate My App - an effective solution for improving app rating and driving installs.
The importance of positive user feedback can't be underestimated. It serves as an indicator of your app's high quality and has a major impact on its discoverability on the App Store and Google Play. A large number of positive reviews brings your app closer to the top, helps to drive installs and revenue growth. Because it influences key business metrics, it's extremely important to keep your app's rating as high as possible.
According to recent studies, the majority of users check ratings before downloading an app, because they need the assurance that other people like it.

Positive reviews work as proof that other people are satisfied with your app, which means that installing it is a good idea. In fact, people even tend to trust ratings more than their friends, who can have certain preconceptions.
Thousands of users were interviewed about the minimum acceptable rating of apps. This is their response:

It turns out that half of users won't even consider downloading a 3-star app! The impact of reviews is so strong that 1–2 stars nearly guarantee that an app will lose almost every download! That means all your optimization efforts become useless if your app has less than 4 stars. Just imagine how much revenue a company can lose because of that! Actually, you don't need to imagine. It's been estimated that top-10 highest rated apps usually get 80-90% of category revenue, while the others compete for the remaining 10%.
Ratings are the key to standing out among other apps. A high volume of positive ratings will boost your app to the top of the search queries, thereby making your app more discoverable to new customers. When choosing between a bunch of apps users haven't tried yet, they turn to ratings and reviews that help them make a decision.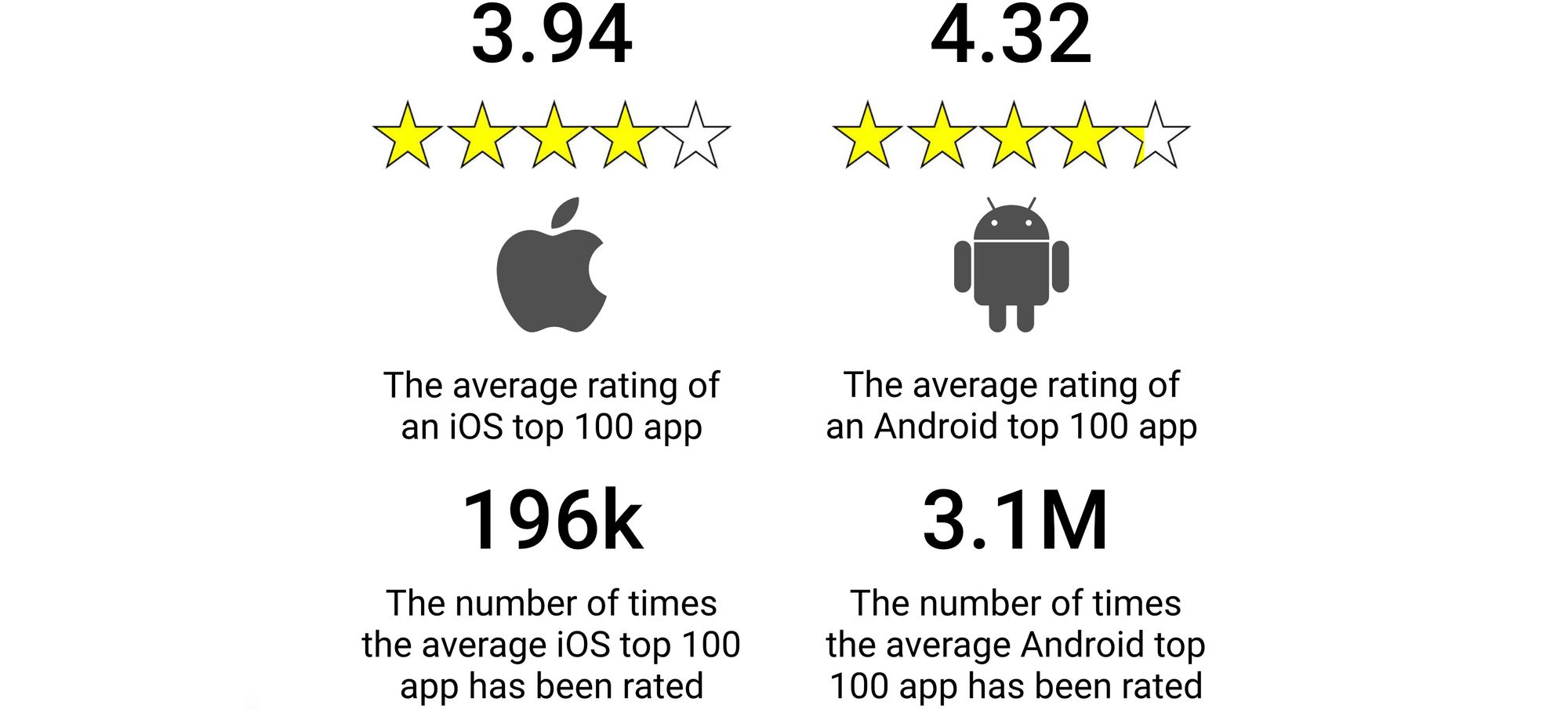 However, the main problem is that satisfied users are less likely to rate an app than the frustrated ones. It's pure human nature - we tend to express frustration, yet we are silent when satisfied. That's why it is so important to choose who and when to ask for feedback. Pushwoosh has all the answers and solutions!
Rate My App is a tool that will help you drive the best reviews from your happiest users, without causing frustration or interrupting valuable user experience. It analyzes your users' behavior (checks how often they launch your app, how much time they spend using it, for how long they've had it installed etc.) and decides whether they can be put in the Happy User Segment. If they can, it waits for these users to successfully complete their tasks in the app (not interrupting their valuable user experience) and then sends a push, kindly asking them to rate your app.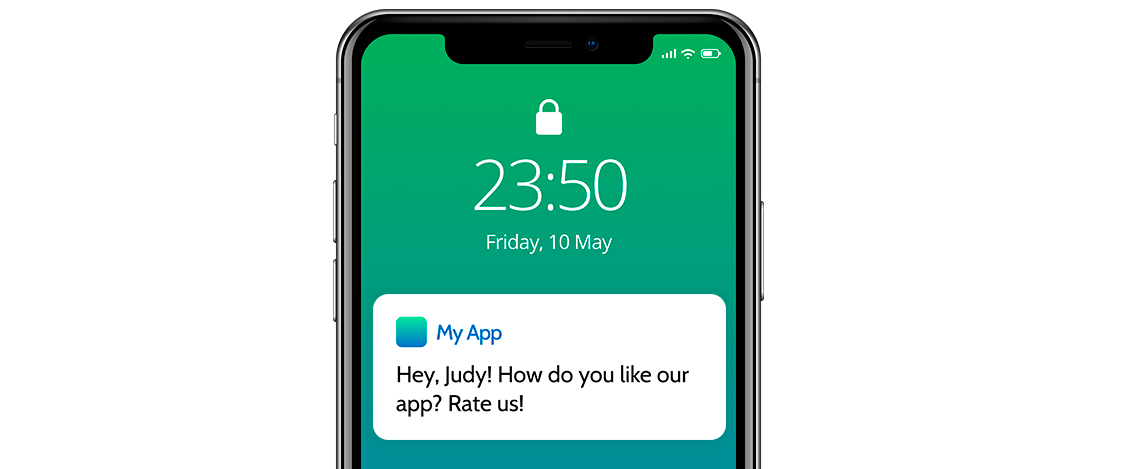 It means that only those, who are satisfied with your app and enjoy using it, will be asked to give a review. With the help of careful user segmentation based on powerful behavioral analytics, Rate My App makes collecting positive user feedback easier than ever!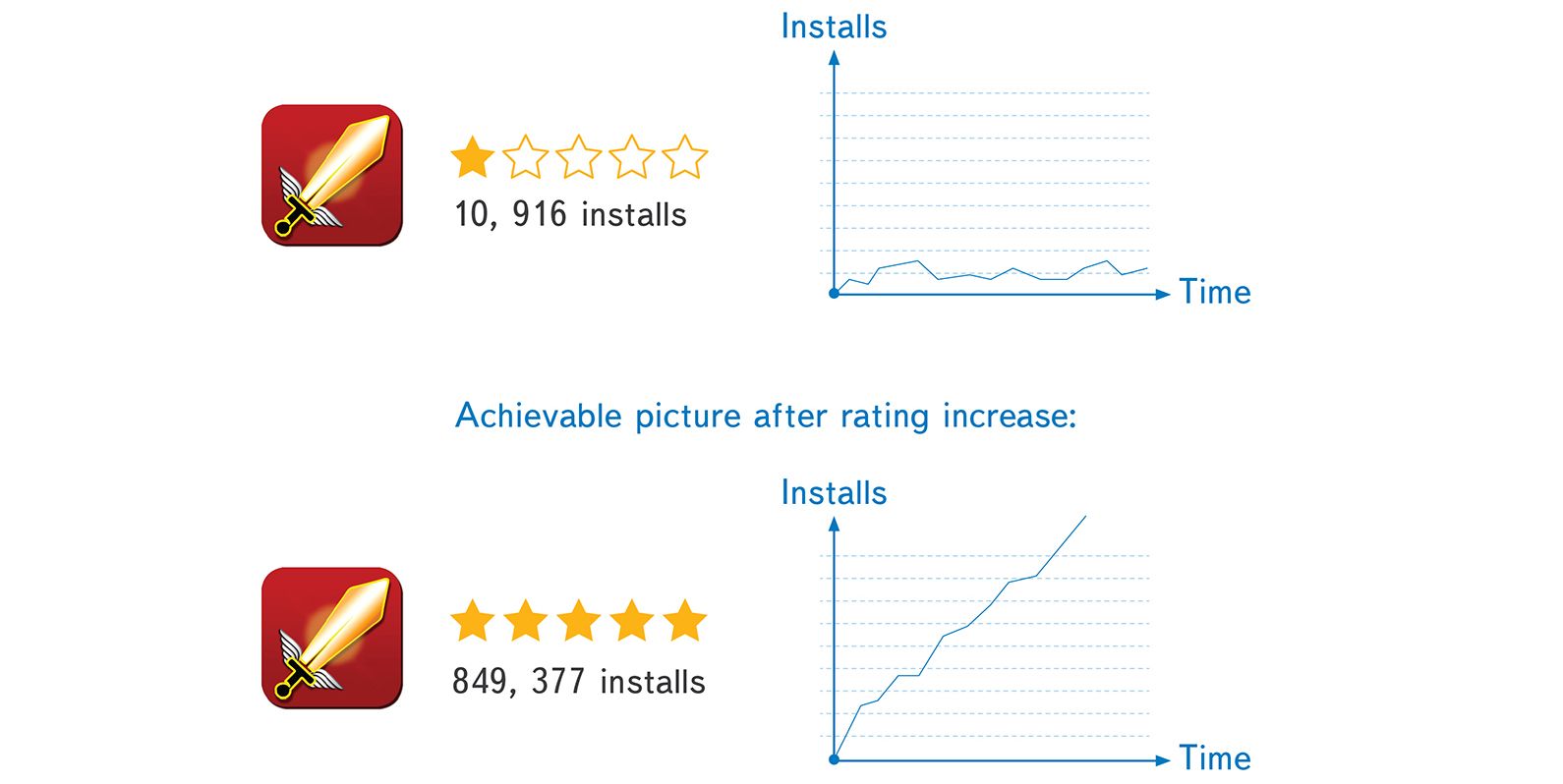 While chasing for rave reviews, remember that low ratings are pretty much a given, so you shouldn't try to get rid of them completely. Rather, use them as guidance on what needs to be improved. However, you can keep their number to a minimum and make positive reviews outweigh them by using Pushwoosh Rate My App. It helps with one of the biggest challenges app owners face: getting their app downloaded.
By improving your app's rating, you'll lower the promotion costs, drive more installs and get increased revenue.
Try Rate My App now and see the difference!